"Need to attract more talented people into sports industry"
Abstract:


On the hockey turf, Viren Rasquinha was a workhorse, the quintessential halfback, the brain behind each attacking move.


Main Article: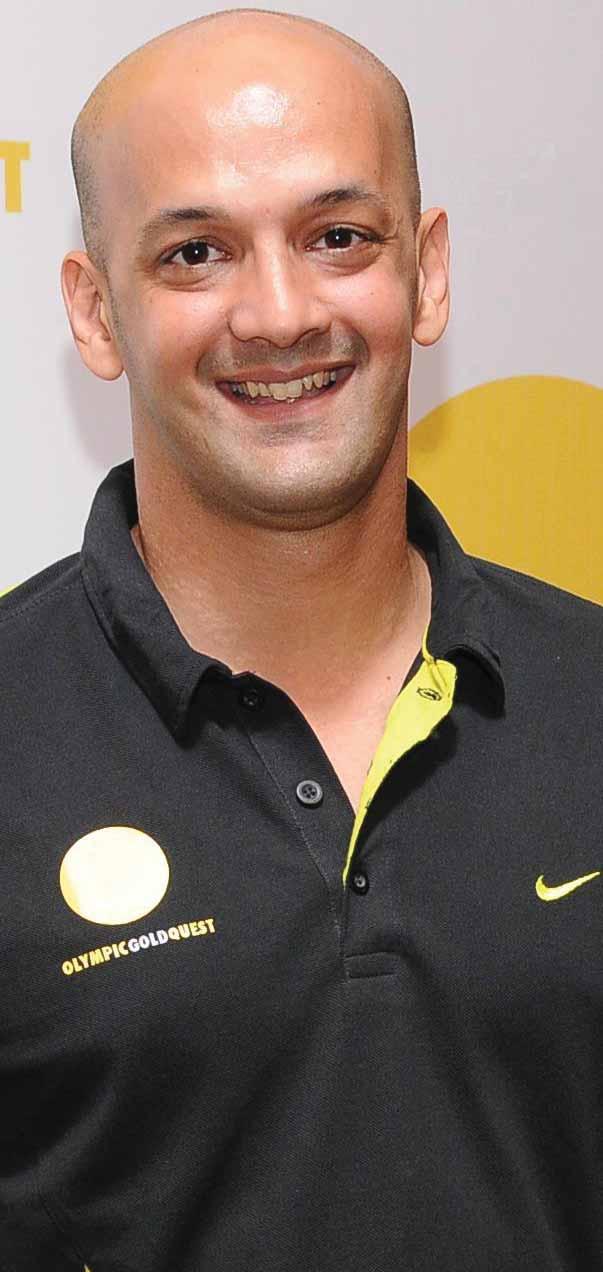 On the hockey turf, Viren Rasquinha was a workhorse, the quintessential halfback, the brain behind each attacking move. Six years ago, the Olympian and Junior World Cup winner quit his playing career at 28, an age where many continue to crave for more laurels, leaving his vast legion of fans in disappointment. A studious boy at school and one of the brightest hockey captains the country has seen, Rasquinha didn't leave his dream of contributing to sports. After securing a post graduate degree in management from the prestigious Indian School of Business in Hyderabad, Rasquinha joined Olympic Gold Quest as its Chief Operating Officer, a position he continues to revel in. A football fan at heart who supports Liverpool and Real Madrid, Rasquinha is all sweat and blood these days, hunting down goals, soaring up in that constant bid to touch the sky-level dreams. Also a strategic advisor and mentor to the newly-owned Mumbai franchisee in the Hockey India League, Rasquinha is a busy figure at home too, cuddling his seven-and-a-half-month old daughter Maya. The effervescent Mumbaikar took time off hectic schedule to share with Team BM his views and vision on sports management.
How important is the educational qualification in sports management compared to the experience of being just a former player?
It is important to hold a degree. When you talk about management, it is like running a company. It is very essential to get the relevant knowledge. Core sporting knowledge is essential as a sports person but you have to be a thorough professional in terms of understanding numbers, finances, balance sheet, marketing etc. Just being a sports person is not enough though it's one of the key components to become a successful sports manager.
What prompted you to take the management plunge by cutting short your young career as a sports person?
I never wanted to play for India for a very long time. I always wanted to create an impact as a player and do something that people should always remember me. As a player I always gave 200 percent and it's same with OGQ.
I wanted to be involved in sports. I love sports and understand sports. I believe I can make a big difference in sports in the country. It was important for me to learn the other aspects of sports being run as a company. My stint with ISB was a transition period for me where I learnt a lot with my peer group and it has helped me in my career at OGQ.
How do you analyze the Indian spectrum evolving in the past decade or so?
Sports have started playing a far more significant role in the last 10 years with lot of leagues mushrooming across different sports events. The Indian sporting industry is slowly maturing and gradually become more professional. More job opportunities are there and highly skilled, educated young talents are attracted to the sports industry. If want to build a mature sports industry, we need to attract more talented people into the industry.
What are the fresh challenges facing the sports management personnel in India?
There are many challengers. Sports in this country is still run in a very ad hoc manner. We need to improve the functioning of national sports bodies, the organizational capacity of state-level bodies is very unprofessional. Sports should not be the fallback choice for the people, it should the first choice.
How your vision and overall take on sports has changed by being part of OGQ?
OGQ is involved in a very niche space in terms of supporting the training of athletes preparing for the Olympics. We aim to be the best in the world in what we do. We can't do everything under the sun in sports. Whatever we do, we want to make an impact.
Any touching experience as COO of OGQ?
When Mary Kom won her Olympics medal, it was four years of hard work before that medal came. When she finally won that medal, me and my team were almost crying buckets of tears. When someone wins at the highest stage, that makes it all worth it.
How important is for a sports person to handle success?
That's a very key part in being a sports person at the very highest level. A part of being a top-quality sports person is staying grounded, treating success and defeats as impostures and keep improving and be good role models. Mental conditioning and positive attitude do play a role in all of this. As a sports person in India, you face a lot of challenges and you to need to be strong enough to overcome those.
Do you think the sports management courses available in the country are fi ne-tuned to the Indian circumstances?
We need better professional courses, we need better teaching. Curriculum and the quality of teaching should be given significant attention. Right now, the educational opportunities are not good enough.
There are many who are passionate about sports they follow but haven't played it at the same time. Do you suggest the course for such aspirants who have seen the sport from only a distance and have never been part of a dressing room?
Alex Ferguson was not a world-class player but he became a world-class coach. To be in the sports management profession, you need not play at the Olympics or at the highest level for that matter.
Inherent understanding along deep love and passion for the sport and an understanding of how the Indian market works are required.
Finally, what is your advice for any sports management aspirant?
Read a lot on sports to understand what is happening in India and across the world. Pick an area within the sport where gaps are there that can be filled in by you. A revenue model is one such area.
The most important thing is you should be passionate in what you are doing.

BUDDING MANAGERS
FEBRUARY 2015 ISSUE
Author:
admin
Posted On:
Friday, 27 February, 2015 - 17:04
Leave Your Comment