THE GRAND BRAND NAMO
Abstract:


POST THE PHENOMENAL CLIMAX AND LANDSLIDE VICTORY OF BHARATIYA JANATA PARTY AND ITS STAR PRIME MINISTERIAL CANDIDATE MR. NARENDRA MODI, WE PROBE FURTHER INTO THE FESTOONED ELECTION 2014 FOR ITS MAGICAL MARKETING AND BRANDING BRILLIANCE.


Main Article:
The entire nation stood by and watched in awe as he swore in to become the 15th Prime Minister of independent India. Election 2014 saw him spellbind the masses with power packed rendition of promises and heaps of hope. Sweeping his opponent off the political map with his new-age high tech crusade, 64-years-old Narendra Damodardas Modi has revolutionized the campaign concept and redefined the idea of personal branding. Carefully crafting his political mileage among the youth of the nation, the acronym 'Brand NaMo' has become a phrase that everyone wants to be associated with. It's got the moolah pouring in and the cash registers ringing. So, wonder what caused Bharatiya Janata Party's political resurrection, a colossal conquest and an epic election? – let's dig deep!
THE SAFFRON SEASON
In the corporate arena, 2014 has been a year of many firsts and right at the top of this list is the biggest surprise package of the year – The grand brand NaMo. Such was the sheer brilliance of the marketing and branding tactic of the team that there was no escaping this brand, it was everywhere - from corporate boardrooms to school classrooms from the living space of a common man to the on-ground 3D rallies that had thousands flocking, The history of Indian election has been rewritten and tables have turned as for the first time an individual single handedly shouldered an entire season of election campaign and carried his party to a landslide victory. With the dawn of our brand new government under the leadership of Prime Minister Narendra Modi, the country has witnessed a clear testimony of clever branding, excellent marketing mix and outstanding tactic play - in other words its first strategic revolution.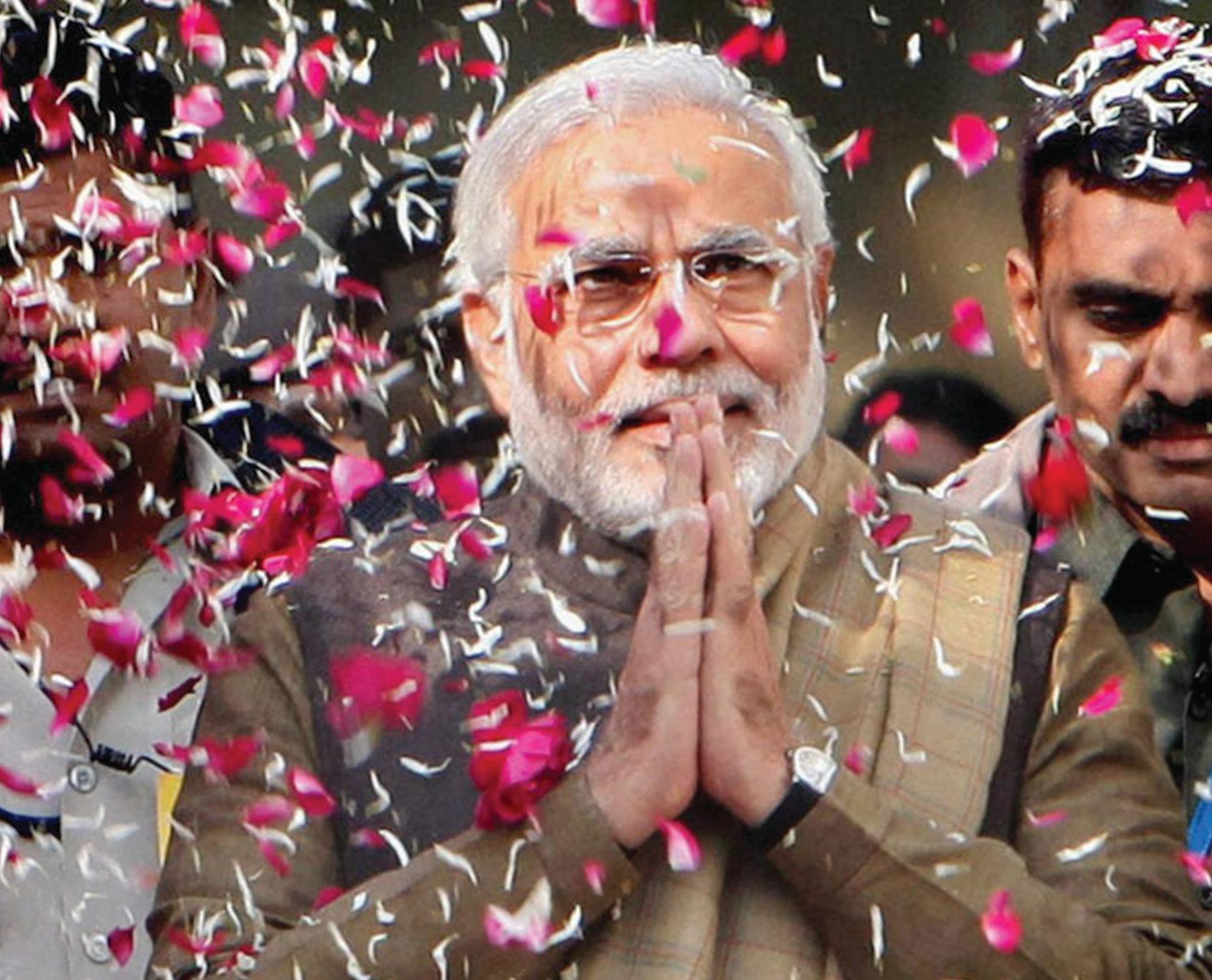 An insight into the making and workings of this phenomenon called Brand Modi is of greater significance for every aspiring entrepreneur, management apprentice and marketing student. So, here's a quick look at the inception, modus operandi and panorama of Brand NaMo and BJP through their journey to becoming the single most influential political party and product in the country.
THE BRANDING REVOLUTION
Right from the beginning of the election season the players of BJP cleverly cashed in and placed all their bets on their one and only undisputed product: Mr. Narendra Modi. Given the dwindling economy and umpteen failures of the UPA government, the entire branding strategy of the party revolved around projecting him as a savior of the sorry state of the country. Thus, from a management point of view various smart moves were made in terms of brand promotion and brand positioning. The makers of Brand Modi capitalized on the age-old strategy of branding by focusing on the weakness of the competitor, which in this case was the clear lack of leadership in team Congress. While team Congress had no clear leader or brand to project, team BJP had Modi. By designing their entire canvassing strategy around this brand, they highlighted their strengths and promises which made BJP's reach far-fetched and tactical.
Every possible channel of communication was used. From on-road campaign to digital campaign and with the entire demographic was covered. As BJP and Modi established a strong presence among the citizens, they did so with very simple messages – another branding strategy that was very efficiently used. The best way to make an impact and stay in the memory of the consumer is to keep your message simple and hassle free. Zero fuss messages should be the intention, congress again failed to lay a stronghold in this area, as they ended up confusing the customer a.k.a the voters with too many promises and too many faces. Good governance and overall development was the only agenda that Modi kept stressing on throughout the campaign.
They kept repeating these two pointers at every junction of their canvassing and through every medium possible – this strategy not only appealed to all the sections of the society but, since it was uncomplicated it made also left a stronger impact. This strategy not only made sure that the brand is positioned well but also took it a step 2014ahead of its competition.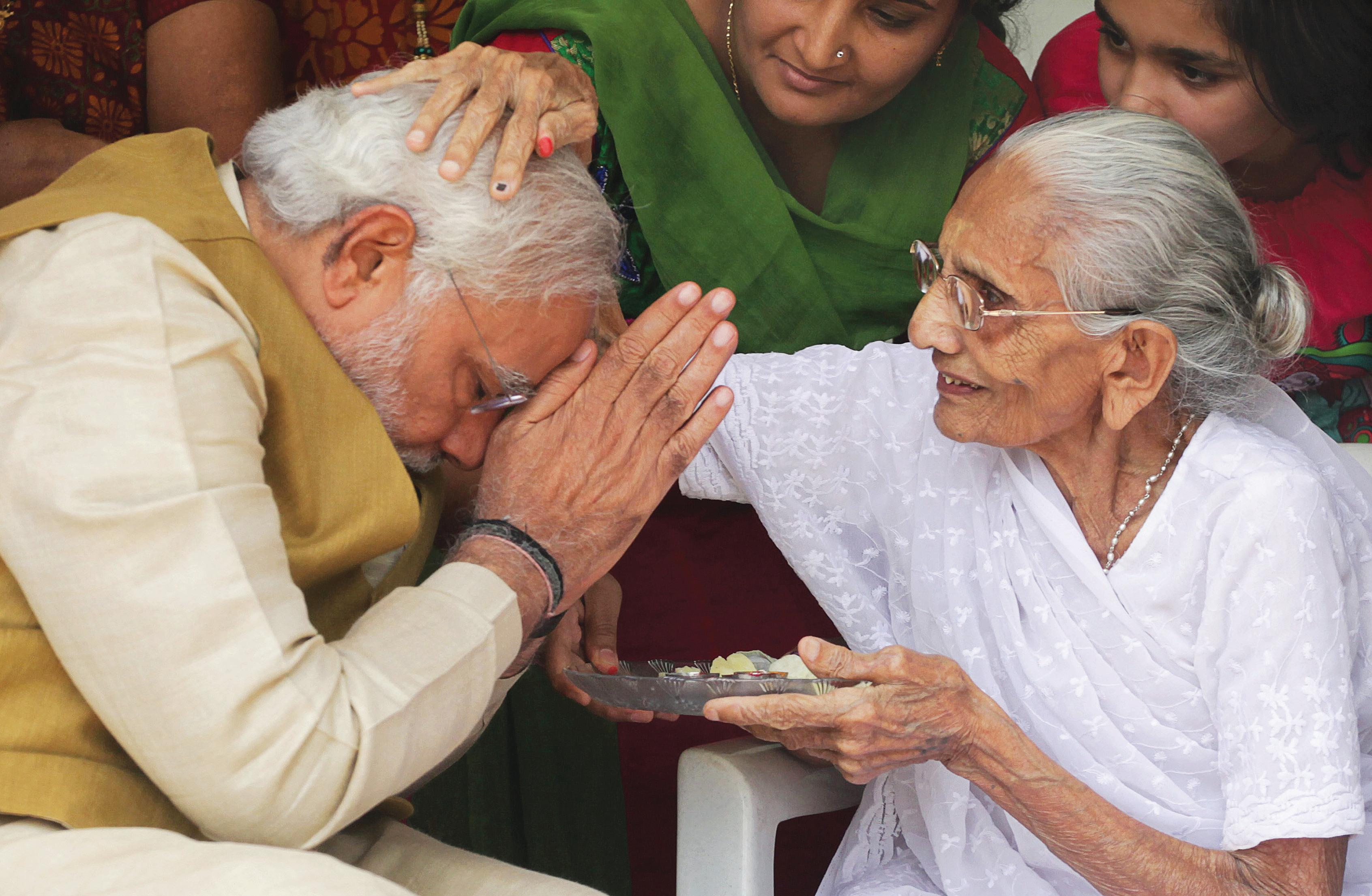 On the flipside the other two parties – AAP (Aam Adami Party) and Congress had very scattered and unclear manifestos, which left the people confused. As for BJP, they tugged at the heartstrings with clever slogans and tagline which eventually made a huge impact. 'Ab ki baar Modi sarkar' was an apt catchphrase.
Summing up the entirety of Modi campaign in five simple words proved to be very effective in every aspect. Easy, catchy, simple, and uncomplicated - this slogan was another winning streak that the opponents lacked. Demographic wise - the brand was showcased and projected everywhere. The country witnessed a season of saffron as from gullies to highways; every nook and corner of the country was brandished with BJP's lotus symbol, establishing a solid brand presence. Apart from their physical presence, they set the World Wide Web abuzz as well. They started a Face book page which documented record-breaking 'likes' and 'followers'. A high end and swanky website was also launched which to this day is extremely user-friendly and interactive.
THE PERFECT MARKETING MIX
As opponents scrambled for space and seats, BJP created political history as it swept the country's political demographic clean by scoring 282 independent and 334 seats along with their allies. This phenomenal success of Brand NaMo was not only a branding revolution but also an example of how a perfect marketing mix can either make or break a product's tolerability in the market. Timing the product placement is crucial and election 2014 proved to be an apt time for Mr. Modi to launch himself as the forerunner and eventually emerge as the winner. Knowing when and what the consumer requires is the key. So, if you are at the right place at the right time with the right marketing mix then your product is bound to become incredibly successful. As for Mr. Modi and his party, they had a crystal clear vision. Their perfect marketing mix was backed by a solid team of kingmakers and marketing masterminds.
Through every leg of this extensive BJP campaign, a clever mix of marketing tactic intended to have the maximum reach coupled with branding frequency was masterminded by one of the best agencies in the country.
THE CLEVER CLAN OF KINGMAKERS
Such magnanimous victory which has been etched in the political history of the country wasn't planned and executed over night. To tailor a victory this historic in nature requires an extremely intellectual and well-versed team of experts and that's exactly what BJP and Modi had. Hiring few of the best masterminds from the country's branding and marketing squad was a brilliant move. Apart from a close circle of confidantes and advisors the party collaborated with Madison Media and top officials from Ogilvy and McCann.
Though spearheaded by Modi, the high octane canvassing was an intense and strategic effort made by an extraordinary team of marketing geniuses. At the top of this list of kingmakers were country's finest admen like Piyush Pandey and Prasoon Joshi. Prasoon Joshi penned the anthem which was later made into a music video and broadcasted all over the media and Delhi based advertising mogul Sushil Goswani was hired exclusively to create radio ads. The graphics were taken care by a Pune based team of graphic designers who designed BJP's campaign ads around the T20 cricket world cup. The idiosyncratic spoofs online that captivated the young masses and the catchy campaign line "Ab ki Baar Modi Sarkar" was designed and delivered by the brilliant team from Soho Square, headed by Samrat Bedi.
The prime focus of this team was to crave an impressive yet niche image for Mr. Modi. They started with cleaning out the closet and confronting old issues that had once tainted Mr. Modi's image in the public eye. Later the focus was on projecting him as a credible and incorruptible leader. The team had a message for everyone and they projected an image that was relatable to every sect of the society and to every age group.
A HI-TECH CRUSADE
The channel through which brand NaMo was transported to the society was incredible. Though the message was easy and conventional, the choice and strategies of media used was technologically superior and thoroughly new-age. Face book feeds, Twitter tweets, Instagram clicks, blogs, interactive website, podcasts - you name it and team BJP team had it. Quirky spin to the campaign tagline was a major hit on Face book. Along with various other catchy pictures the one of Mr. Narendra Modi with Southern superstar Rajinikanth scored over 2.4 million likes and sharing activity. With over 14 million 'likes' and followers on the social network, the Modi campaign became one of the biggest and most successful online campaign in the country. This phenomenal usage of Face book also made Mr. Modi the second most liked politician on Facebook after Obama.
Election 2014 was without a doubt India's first election where technology, social networks and online mediums was used to campaign and connect to the voters. This move helped the parties to appeal to the youth of the nation and lock in on country's first-time voters. Though other parties like Congress and AAP resorted to using these mediums eventually, BJP and Mr. Modi had the early bird advantage.
Hence their reach appeared to be more original and effective to the massive youth demographic of the nation. Through the usage of the social media Brand NaMo also guaranteed transparency, a facet that was missing in the previous government.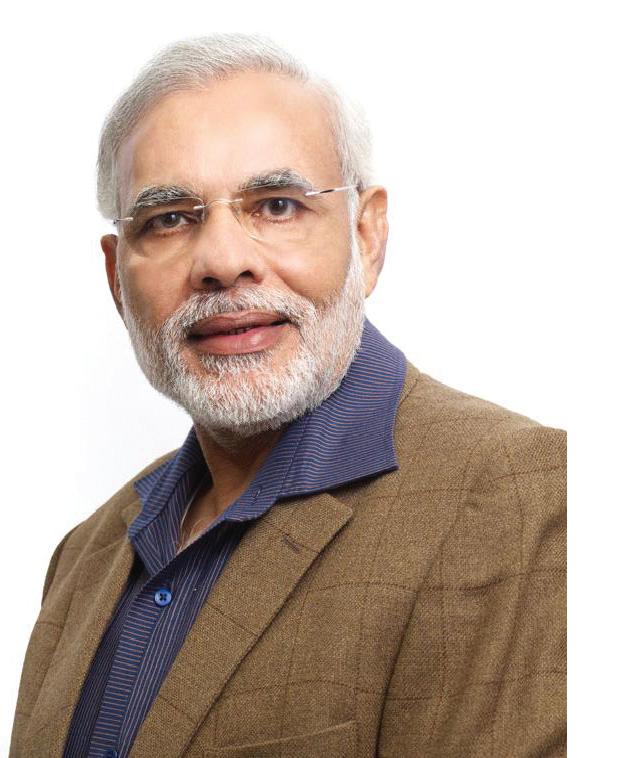 Apart from the social media strategy of using Face book, Twitter and the likes, team BJP also connected to the urban voters by inviting prominent personalities from every sector to join their bandwagon. From Bollywood they had Salman Khan and his family vouching for Mr. Modi while from the business world it was moguls like the Ambanis and Tatas praising Gujurat's administration under Mr. Modi. This approach vouched for Mr. Modi's ability to deliver economic results, a promise that country direly needed.
Among many first time election strategies was the usage of tailor-made print and TV advertisements. This was a campaign idea that was personally initiated by Mr. Modi himself. The graphic designers were asked to design advertisements around the T20 cricket world cup while focusing on issues like corruption, lawlessness and lack of leadership
NOW, A WONDER TO PONDER
If the reports recorded by media is anything to go then a set of four students and faculty of the Institute of management studies, Indore are gearing up to research and initiate a case study on 'Brand NaMo' over the course of next three months. On completion, this case study will then become chapters and lessons that would be taught to management students nationwide. The research is already underway as these student researchers have started accumulating data, gathering facts, figures, details and numbers. The team is focusing on advertising, public relation and media management concept used by the team of Brand NaMo during the 2014 Lok Sabha election.
The main focus would be to understand the intricate strategies that was used to project and promote BJP's prime ministerial candidate as a brand to the masses.
Not just them, various prominent B-schools in the country are stepping up to take a lesson or two from this phenomenal election campaign and branding brilliance as well. The IIM (Indian institute of Management), ISB (Indian School of Business), XLRI (Xavier School of Management) and MDI Gurgaon (Management Development Institute) are set to introduce lessons on this for the forthcoming academic year. These lessons and case studies will focus on the techniques and tactics used in this election with special emphasis on the use of technology, social media and the concept of media juggling in its entirety. The seamless use of technology and how team Modi used popular social mediums and conventional SMS and holograms to further their cause will be extensively researched and studied.
In contrary to last year's case study that focused on studying the contrast and similarity between the branding methods of Aam Aadmi Part and BJP, the students from the class of 2015 and 2016 onwards will have the exclusive Brand NaMo case study included in their syllabi. Similarly IIM Raipur (Indian Institute of Management) which previously used US president Barack Obama's election campaigning strategy to teach core marketing, brand organization and integrated marketing concepts will now focus on Mr. Modi's product evolution and branding strategy.
Brand positing, marketing mix, market evaluation, understanding the pulse of the target audience will also be in focus.
BUDDING MANAGERS
JULY 2014 ISSUE
Author:
buddingmanagers
Posted On:
Tuesday, 29 July, 2014 - 13:40
Leave Your Comment